Anyone with a mobile phone and a pulse has engaged in some level of sexting. If not, you have at least considered it.
Sexting can be a fun, flirty way to keep the passion going.
As a precaution, initially steer away from exchanging photos straight away, unless it's your long term partner. Stick to naughty messages and if and when you want to send some raunchy pics, use clever angles that don't give too much away.
Lads, if you need some pointers in improving your sexting game, read 5 tips to become a sexting legend
1. Start off slow and leave room for more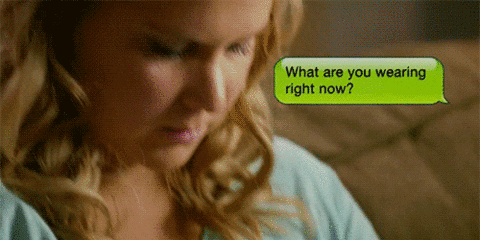 Sexting doesn't have to be triple-X to be sexy. Sometimes being less explicit can actually be more of a tease. Tempting and teasing your partner is half the fun with actual sex, and the same can be said for virtual. It all depends on you and who you're sexting, depending on the mood, it might start full on or build up to it.
"I can't stop thinking about what I'm going to do to you"
"I thought of something I want to do to you tonight."
"Just got out of the shower…"
" Busy tonight!. You can't have me until tomorrow."
These sexts will get your partner thinking about it as well. If they ask for more details you can follow up with:
"I'd rather show you in person."
Sexting, like sex, is all about comfort zones. Don't do anything you aren't ready for! But if you feel comfortable trying new things, go for it.
2. Use words of encouragement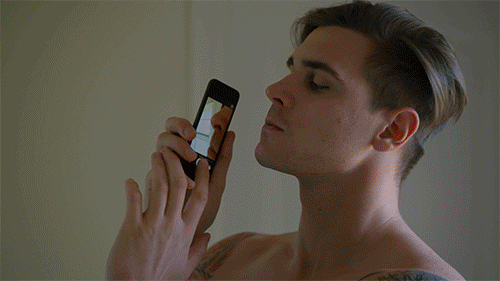 Not sure where the conversation is heading? Words like "mmm" or "I like that" are effective at expressing interest and it will egg them on to continue. A classic "tell me more" goes a long way, too.
3. Keep it simple
Don't worry about being polished or proper. If you're just starting out, sometimes it's best to just be blunt. Some examples might be:
"I want you to go down on me"
"I'm going to make you beg for it"
"I'm going to make you come so hard"
Blunt is the name of the game girl; you are after all warming the engine up for a later meet up, or a solo session that is going to be STEAMY.
4. Let them finish your sentences
Let him finish your sentence.
"I got out of the shower, dried myself, went to the bedroom, then you came over to me and…. "
The trick with any sexting is to keep it short, it doesn't need to be all in one go. Play the game of teasing and flirting and keep him keen.
5. Send some naughty pics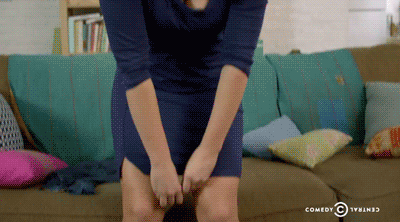 If you haven't met the person you're sexting with yet, it's probably not a great idea to exchange photos with your face in them. You just… never know. Use your imagination and send some that do not divulge who you are.
When sexting, keep this in mind. Sending dirty text messages, just like dirty talk, is all about what feels natural. Don't try to be someone you're not. Sexting is great because it allows you to be creative, but if you project a completely different personality over text it's going to be a tad awkward later.
Happy sexting!
Do you use sexting to tease and flirt? What are your best tips to make this a tool to heat things up?